Bamburi Beach Hotel is located North of Mombasa. Set amid lush tropical gardens—this glamorous all-inclusive hotel seduces with sweeping water views and an extensive white sandy beach, overlooking the beautiful Indian Ocean.The hotel borders soft white sand and is lapped by the waters of the Indian Ocean.
The hotel's sunny yellows and warm terracotta's give a warm and friendly atmosphere. You can enjoy a relaxed day in the outdoor whirlpool or take a refreshing swim in the free form pool. Follow it up with a tall cocktail as you bask in the warmth of the sun on the deck. Bamburi Beach Hotel is only 12 km from Mombasa and a 30 min drive from Moi International Airpor
Accommodation and Meals 
Comprising 150 en-suite rooms with private balconies to all rooms and equipped with air conditioning and minibars. All rooms have a DVD player and a phone. Bamburi Beach Hotel is ideally situated to accommodate a variety of interests, whether local or further afield, on a safari or a bike ride around the eco-friendly Bamburi Nature Trail.
In the daytime activities at the hotel include water aerobics, water volleyball and basketball, beach volleyball, squash, table tennis or pool. Outside of the hotel, there are local attractions not too far away, which are a must for the cultural enthusiast.
At Bamburi Beach Hotel, the excellent service and superior facilities make for an unforgettable stay. Private balconies are featured in all rooms overlooking the beautiful Indian Ocean. Bamburi Beach Hotel guarantees guests a pleasant stay whether in Mombasa for business or pleasure.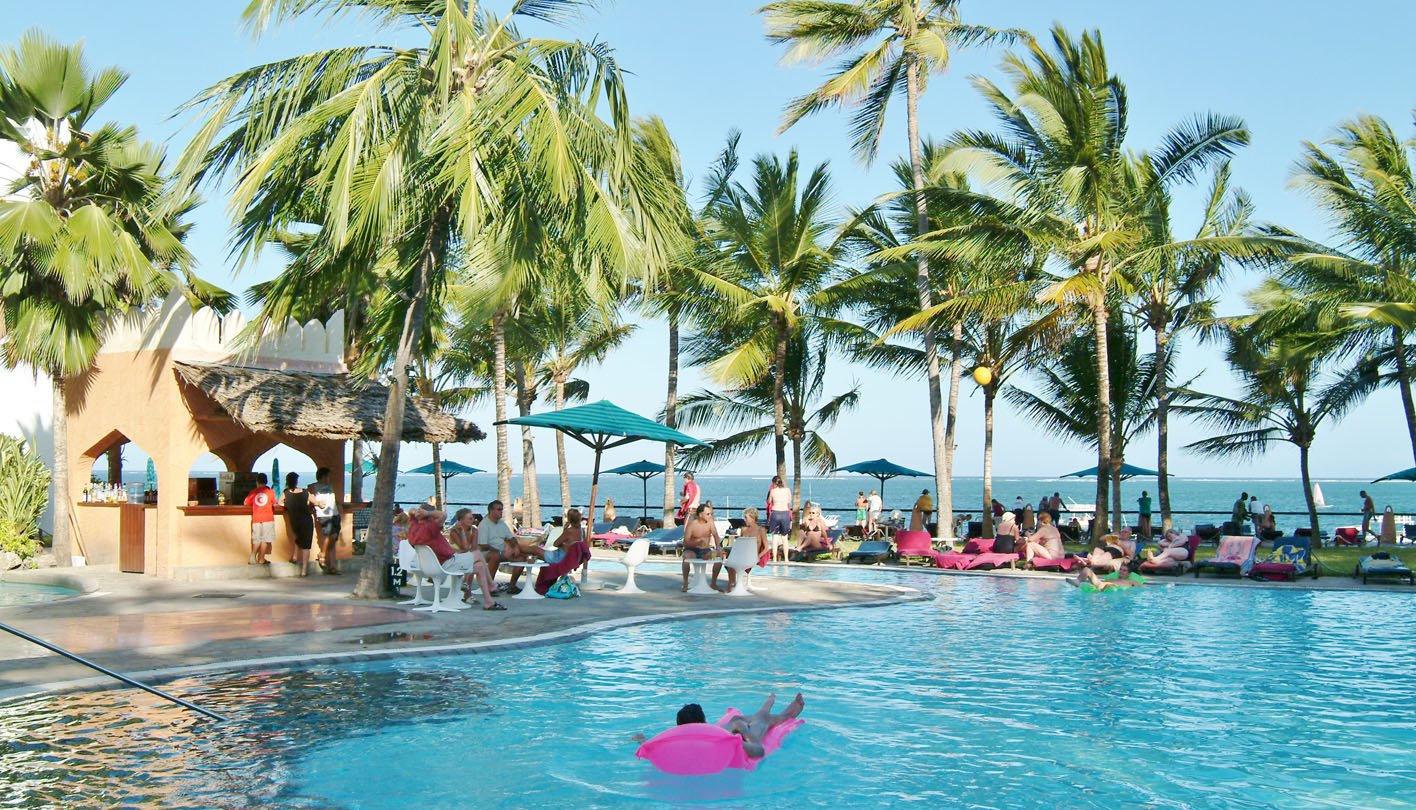 Amenities include 4 restaurants, 3 bars and 2 outdoor pools, as well as a gym and a kids' club. There's also a salon, in addition to beach activities and regular live entertainment. Scuba lessons, safaris and water sports are available for a fee.
---
Social Share