The Green mountain Hotel is Located in the heart of Arusha City. The ideal destination for people who are looking for a really unforgettable stay. Scenic mountains are the main features of the Arusha Land. Green Mountain Hotel is approximately 5 minutes drive from the Arusha city and 30 minutes (45Km) from Kilimanjaro International Airport (JRO) and 14 minutes from Arusha Airport, the Hotel was near to the Famous and large club in Tanzania known as The World Garden Club and the famous tourist meeting point known as Maasai Camp.
Accommodation and Meals 
Green mountain Hotel offers 20 Comfortable rooms equipped with an array of modern and culture amenities to ensure you a pleasant stay. Guest can enjoy beautiful views of the Kijenge Green Mountain Mount Meru and Kilimanjaro
The Simba restaurant (Simba means lion, so can eat, drink and be energetic and powerful than lion) which offers holiday makes different, where they can enjoy regional dish. The menu also features a wide selection of high-quality tea, juice and coffee.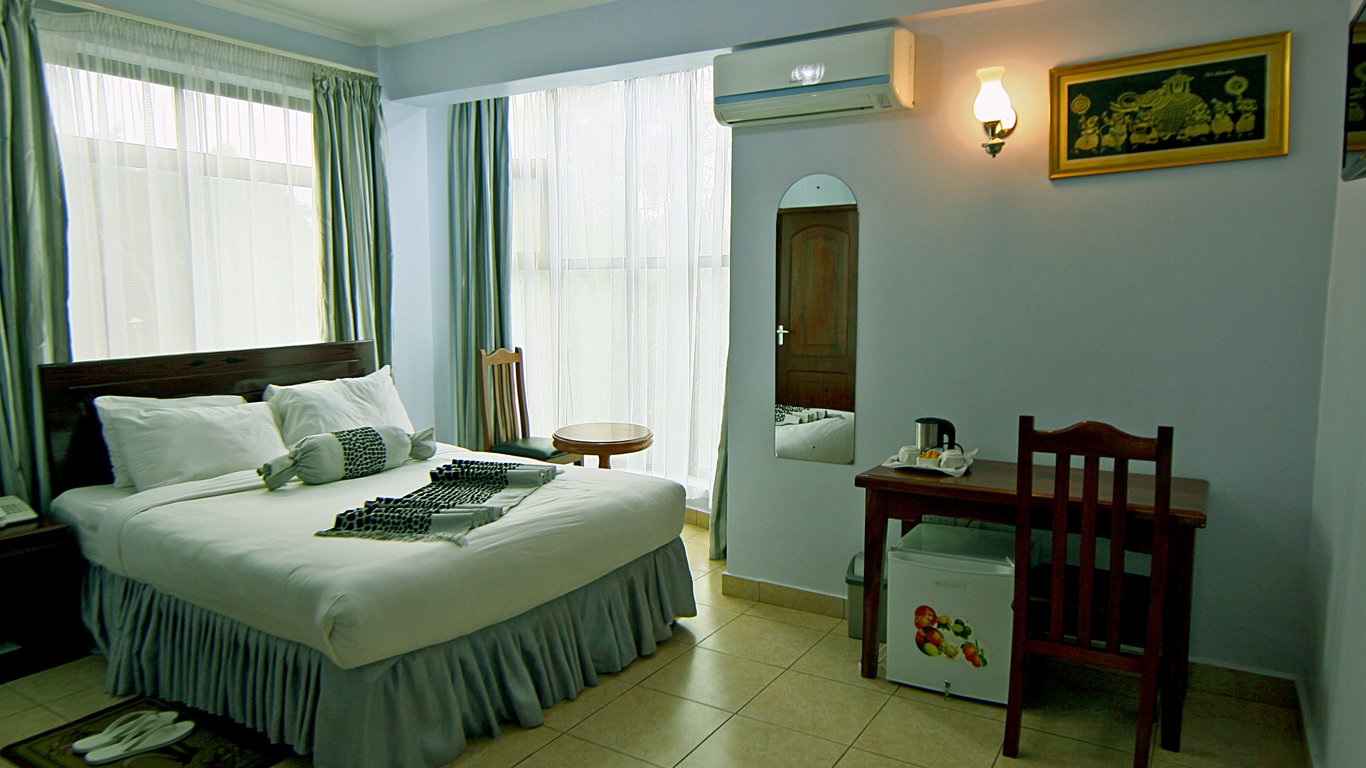 Guests at  Green mountain Hotel can engage into different activities offered by the Hotel such as Town tour, village tour, Arusha National museum tour, Maasai market tour, Culture tour and hiking the Green Mountain Hotel.
---
Social Share