Hemingways Nairobi is a 45-room boutique hotel in Nairobi offering the very highest standards of luxury and hospitality. This beautiful plantation-style property is set in pretty grounds and each of the spacious bedrooms has a private balcony overlooking the iconic silhouette of the Ngong Hills. Personal attention is assured with a dedicated butler service and the hotel is renowned for its fine dining and nostalgic Afternoon Tea.This text block can be expanded.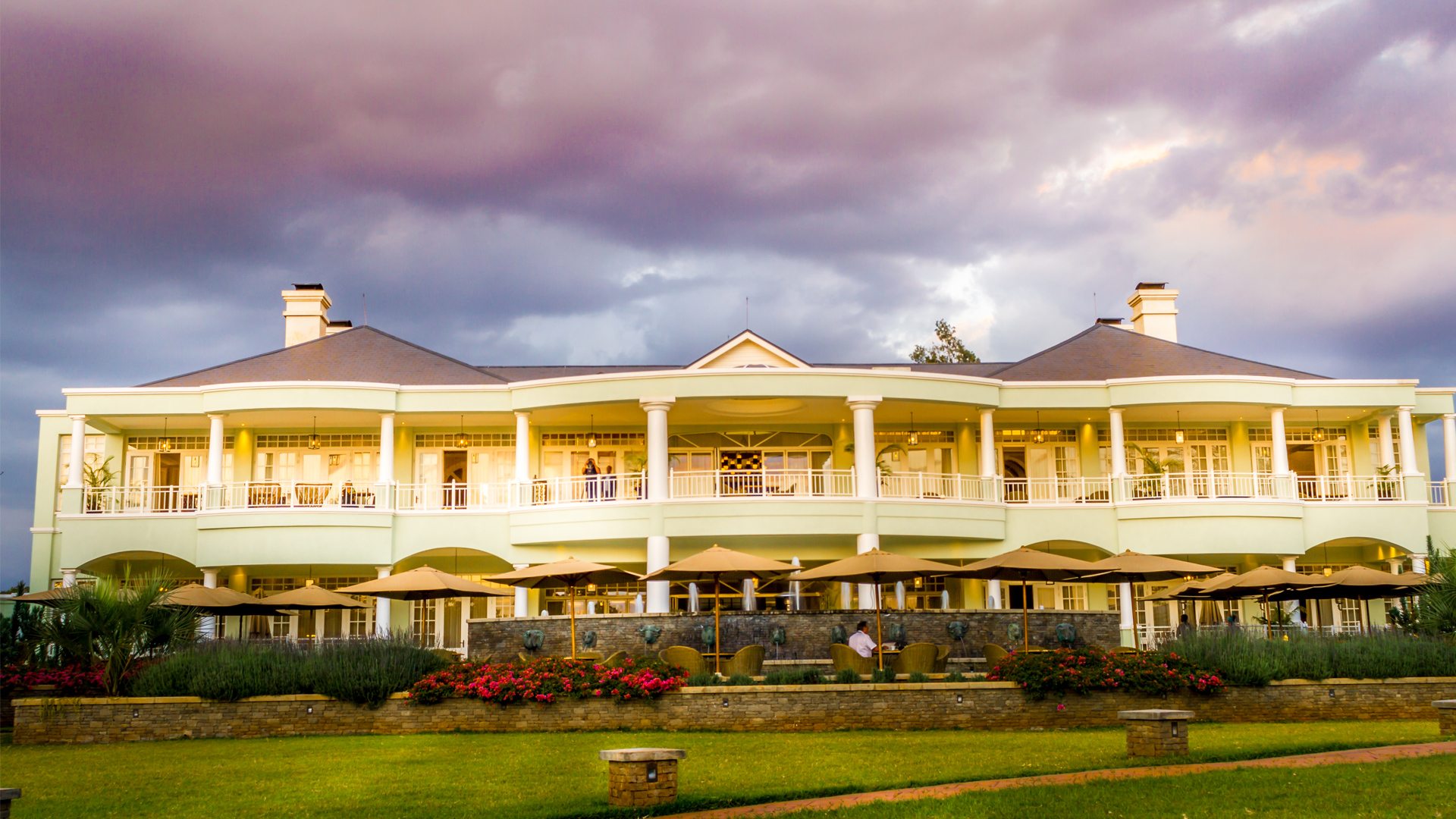 Accommodation and Meals 
Hemmingways Nairobi has 45 high-ceilinged rooms, two of which are penthouse style Presidential Suites and 43 Junior Suites culminating in vaulted beams. Rooms are spacious with bright en-suite bathrooms. Muted colours and textured fabrics create an ambiance of contemporary-chic while subtle touches of brass, mahogany and leather give a touch of vintage elegance.
Beyond the balustrade of your private balcony there is a view of The Green Hills of Africa, as described in Hemingway's novel.
Hemmingways Nairobi is bringing new vigour to the dining scene in Kenya. The menus are contemporary European in style, characterised by a focus on retro-classics with an ultra-modern twist. The Brasserie serves some of the best steaks in Kenya and the Hemmingways Nairobi hotel has its own patisserie producing fresh breads, hand-crafted cakes and delicate Viennoisseries.
Location:- The hotel is 40 minutes' drive from Jomo Kenyatta International Airport and between Nairobi National Park and Ngong Hills. Hemingway's Nairobi is located to the southwest of the city in the suburb of Karen. The David Sheldrick Wildlife Trust and The Giraffe Centre are a few minutes' drive from the hotel. Nairobi National Park is also nearby.
Accommodation and Meals 
With netted four-poster beds, claw-foot bathtubs and flat-screen televisions that appear from the inside of a vintage travel trunk, Hemingway's rooms combine a classic colonial aesthetic with modern-day luxury. There are 45 high-ceilinged suites, two of which are penthouse-style that offer an even more luxurious experience.
The contemporary bar Hemingways Nairobi has the feel of an exclusive private club. Its temperature controlled wine cellar houses a range of fine wines and champagnes expertly selected by the hotel's sommelier. There are also rare cognacs and single malt whiskies which some guests like to enjoy with a cigar on the smoking terrace.
An impressive cocktail menu features classic favourites as well as a host of modern and lighter ones with which to get acquainted. The menu is reminiscent of days gone by with a retro twist on a Mint Julep, Papa Doble, Brandy Alexander and – the particular favourite of Ernest Hemingway – the Mojito.
Spa:-  In the serenity of the spa, professional beauticians perform the sacred rituals and secret arts of cleansing and reinvigoration with a broad range of beauty treatments to relax body and soul.
---
Social Share