Kiboko Bay Resort, Kisumu Kiboko Bay Resort lies adjacent to Dunga Fishing village. It is situated on an old quarry on the shores of Lake Victoria about 10 minutes drive from the city center and 20 minutes drive from the airport.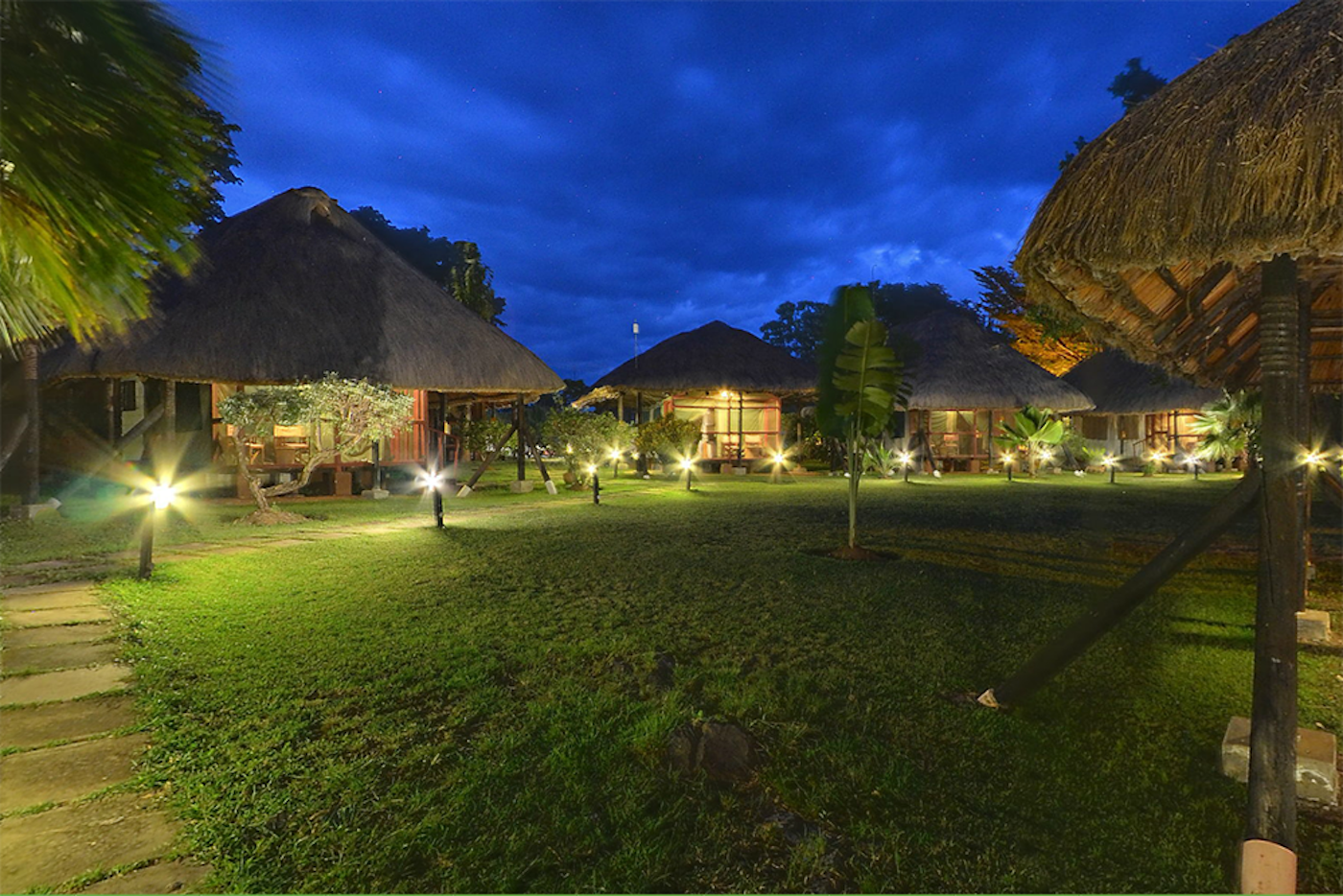 Accommodation and Meals 
Kiboko Bay Resort boasts of 10 luxurious safari tents (en-suite) and 1 deluxe cottage with hot shower, hand basin, hair dryers and personal hygiene amenities, jacuzzi, hygiene amenities and DSTV – Digital TV). The Cottage comprises a comfortable living and an air-conditioned bedroom en-suite equipped with a kitchenette and a lavish jacuzzi. All accommodation units are equipped with refrigerators and tea / coffee making facilities.
All accommodation units have been carefully layout to provide you with a panoramic view of the lake and a clear African star laden sky in the night.
Kiboko Bay Resort offers well stocked Bar that emphasizes a nautical concept, you will find your favorite tipple from lager beers to aged single malt and XO cognacs with Sun-downers or after dinner libations.  If you succumb to the lures of our resident bartender shaking and stirring signature cocktails so be it.
You are assured a superb meal experience "Mouth watering food complemented with impeccable service"
Activities
–  An Excursion to the Dunga Fishing Village
The Dunga Fishing Village is renowned for its riches in culture and tradition with the locals rising early in the morning to fish in Lake Victoria waters. Experience culture and the most beautiful sunrises in the world.
–  A Boat Ride in the Lake Victoria
Kiboko Bay is endowed with amazing charms and natural attractions. Experience the attraction of the Lake Victoria and watch the vibrant bird life, take a boat ride and glide through the waters absorbing the beauty of the unspoiled wetlands and the flora of the Lake. Witness a thousand splendid sunsets on the shimmering sweet waters.
Social Share