The intimate Kitich Forest Camp overlooks the Ngeng River and is  set in the forest glades on the upper slopes of the remote and private Mathew's Mountains,  The camp offers the unique experience of discovering the 900km2 Mathew's Mountains forest and astounding peaks rising up to 6,000 feet, it's diverse wildlife and vast bird species' on foot. By day, you can explore forest trails and mountain streams with Samburu guides.
At night, you can soak up the magical atmosphere of the glade. Kitich Camp is an authentic 'bush camp' which offers a truly unique and private forest wildlife experience
Kitich Camp is in a remote location but there is an airstrip close to the camp for fly-in safaris. The Mathews Mountain Range is just east of the busy frontier town of Maralal and may be accessed by road via the town of Wamba.
Accommodation and Meals
Kitich Camp has just 6 en-suite double or twin tents for a very private experience in the Mathews Mountains. Your stay at this atmospheric destination is a delightful mix of guided forest exploration by day, and the observation of wildlife at the river, from the comfort of camp, as night falls. All tents are situated under a dense tree canopy. Accommodation:6 ensuite safaris tents :-Max 2 adults & 2 chlidren sharing a Safari Tent.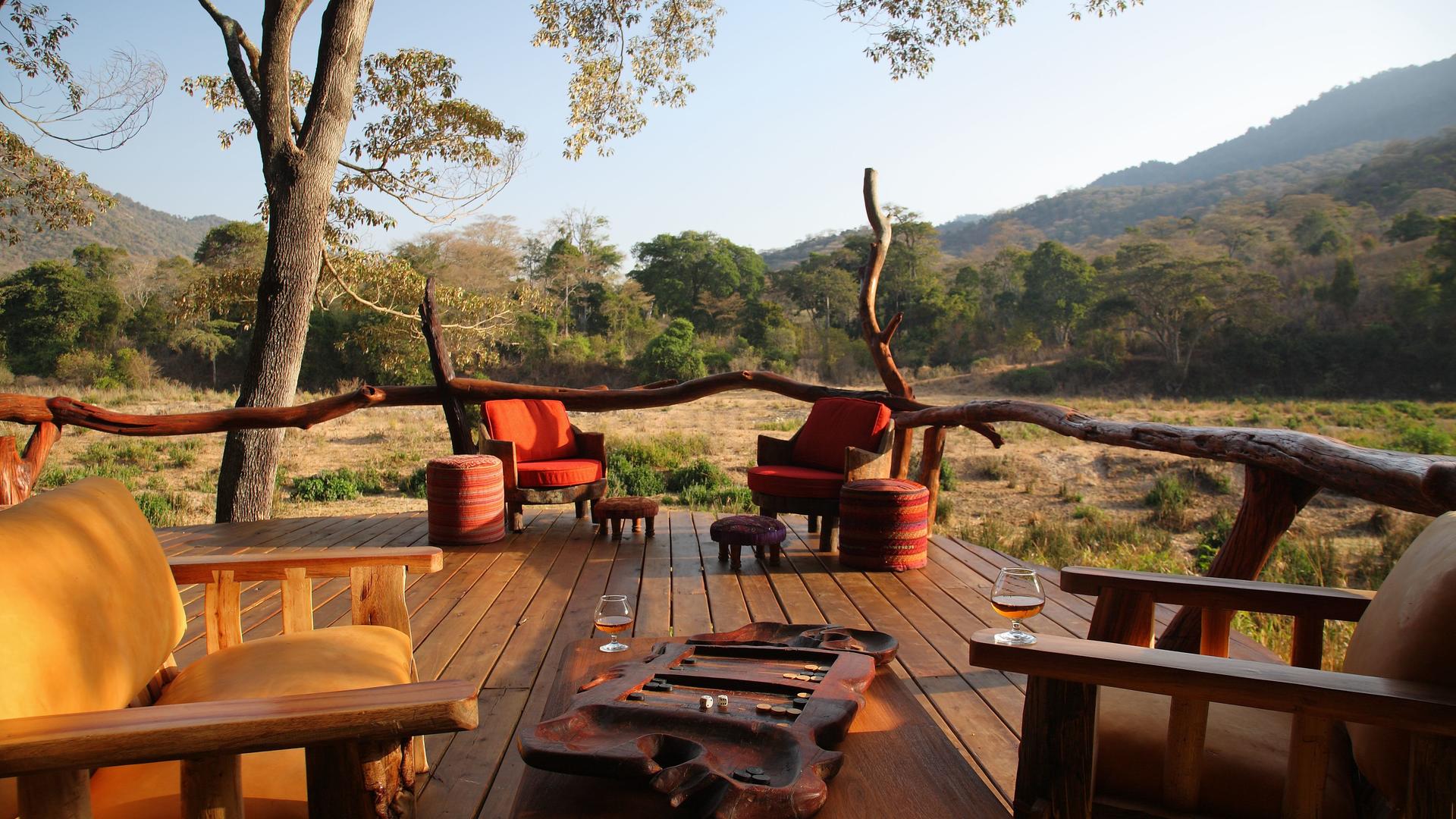 Each tent has a verandah overlooking the lush valley of the Ngeng River, and consists of a main bedroom with en suite bathroom.
Dining. Kitich Forest Camp has for many years featured an Italian influence over its cuisine. With only a maximum of 12 guests here at any one time, meals are taken together, overlooking a lush river glade. Meals here follow a daily set menu, combining freshly baked bread, fresh organic ingredients and age-old Italian recipes.The camp has a lovely vegetable garden, so salads and veggies are fresh and nutritious, grown in the rich forest soil.Mealtimes are relaxed, Kitich Forest Camp has a small range of good house wines in camp; and it is fun to take picnics out into the forest
The Mathews Mountain Range in the Northern Frontier of Kenya is an unexpected delight on the East African safari circuit and home to Black Panther, Forest Elephant, Lion and Buffalo. The Mathews forest is an ecological hotspot with rare flora and fauna such as endemic Cycads, the De Brazza Monkey and endangered Wild Dog.
---
Social Share