Enjoy a full day tour to Naivasha. Begin by doing a game viewing drive at Hells Gate National Park or a bicycle ride through the park. Later go to the gauges where you will see the "Devils Kitchen" and the hot springs. After head to your hotel for lunch. Afternoon go for a boat ride at Lake Naivasha and a Walking Safari at the Crescent Island animal sanctuary.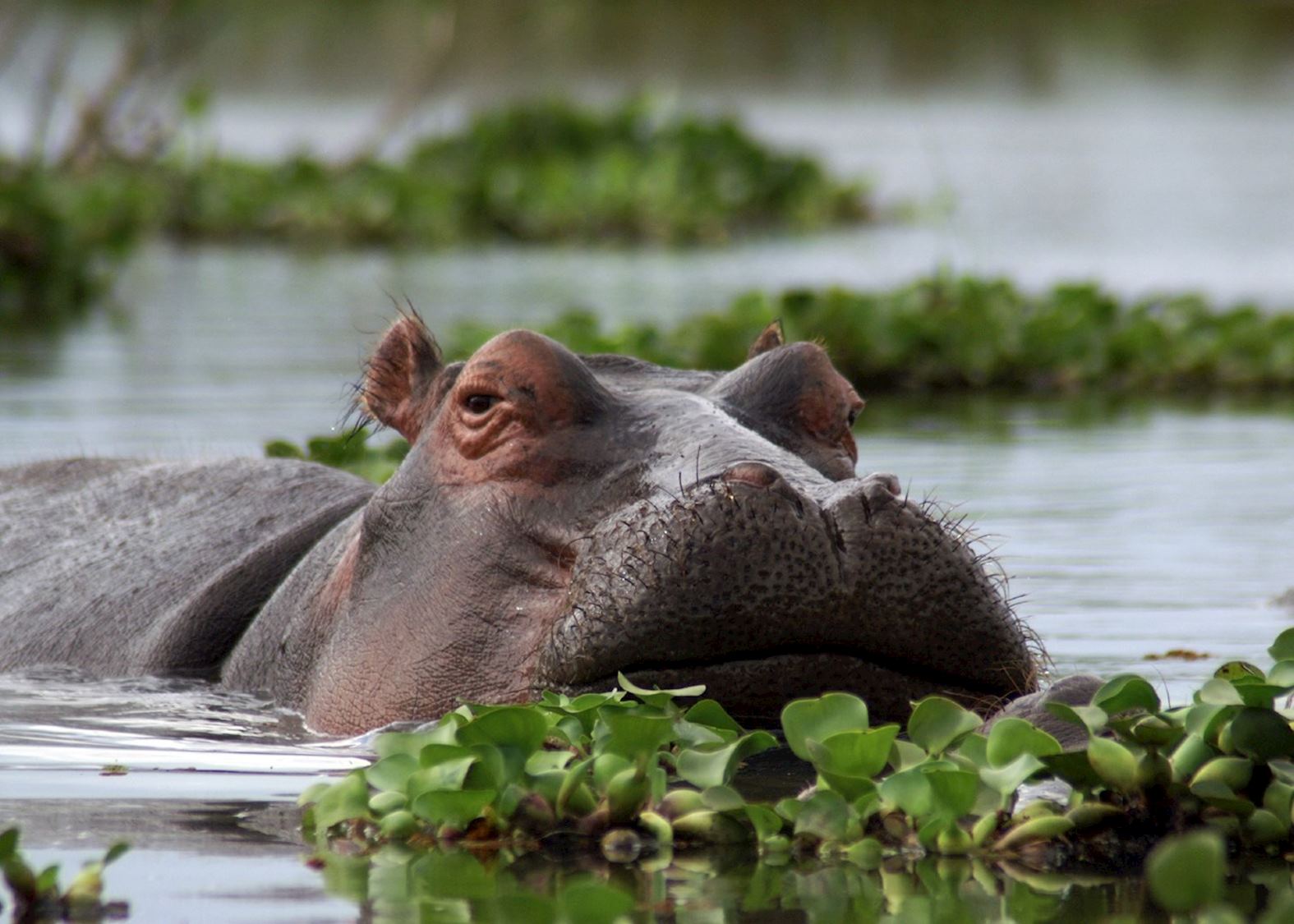 Tour Summary:
0700 hrs: Pick up from location/locations to be advised.
0830 hrs: Arrive at the Hell's Gate Park for the activities.
090hrs – 1230hrs: Biking and Hiking at Hells Gate Park
1230hrs:  Drive to Lake Naivasha Crescent camp for lunch
1330 hrs – 1700 hours Boat Ride and Walking safari at Crescent Island
1900 hrs – Return to Nairobi.
Hells Gate National Park – only National Park in Kenya which visitors are free to leave their vehicle and walk in the Park. Hell's Gate National Park is an ideal family getaway for a day trip from Nairobi or stopover en-route to Lake Nakuru or the Maasai Mara, located just beyond Lake Naivasha.
Hell's Gate National Park is famous for its natural hot geysers, eagle and vulture breeding grounds, visitors have the choice of driving, walking, camping, cycling and rock-climbing within the park. Horseback safaris can also be arranged. Hell's Gate National Park special locations to view include Fischer's Tower, formerly a volcano's plug, the Central Tower and Njorowa Gorges.
Two extinct volcanoes: Olkaria and Hobley's are worth a trip. Natural steam vents rise from fissures in the volcanic rock. Obsidian, a striking black glassy rock formed from cooled molten lava is a feature of this landscape. Game to view includes buffalo, Maasai Giraffe, eland, Coke's Hartebeest, lion, leopard, and some cheetah.
LAKE NAIVASHA
Lake Naivasha is a freshwater lake in Kenya, outside the town of Naivasha in Nakuru County, which lies northwest of Nairobi. It is part of the Great Rift Valley. The name derives from the local Maasai name Nai'posha, meaning "rough water" because of the sudden storms which can arise.
The lake is home to a variety of types of wildlife including over 400 different species of bird and a sizeable population of hippos. The fish community in the lake has been highly variable over time, influenced by changes in climate, fishing effort and the introduction of invasive species.
CRESCENT ISLAND – The Park Where You Walk With the Animals!
There is just one "Crescent Island Animal Sanctuary". Located on Lake Naivasha, Kenya in the Great Rift Valley. It is simply one of the most beautiful parks in Kenya, often called Naivasha best-kept secret. It is private, secure and patrolled by Guides who can accompany anyone who wishes for a guided walk. Surrounded by water, it is actually peninsular and is accessible by boat from East or West as well as by road.
The shores host abundant birdlife especially huge numbers of pelicans, cormorants, and fish-eagles with their haunting cry. There are more animals per acre than any other Kenyan Park, hence many film companies have been to the Island to film the herds of Wildebeest, Waterbuck, Zebra, and Gazelle. We are not fenced to allow the wildlife on the mainland to come in as they lose their habitat to development and the ever-increasing population. Hippo grazes all over at night then sleep under the acacia or rest in the water by day. The giraffe born on the Island return to give birth; sometimes you see three generations at a time. Hyenas come here at night to hunt, however, they do not resident on the island. Many pythons live here can be seen occasionally with a kill.
| | | | |
| --- | --- | --- | --- |
|  NON RESIDENTS | 2 People | 4 People | 6 People |
| 01 Jan 2021 to 31 Dec 2021 |  US$195 |  US$160 | US$145 |
| | | | |
| --- | --- | --- | --- |
|  NON RESIDENTS | 2 People | 4 People | 6 People |
| 01 Jan 2021 to 31 Dec 2021 |  US$195 |  US$160 | US$145 |
Packages are inclusive of 
1. Return transport in a 4×4 tour van with pop up roof
2. Hells Gate entry fee and charges for the gorge excursions
3. Biking charges through the Hells Gate Park
4. Boat rides across Lake Naivasha
5. Entry and visit to Crescent Island
6. Lunch on Buffet
7. Game Viewing at Hells Gate Park
8. Evacuation Covers from Amref International
9. Mineral drinking Water all through the safari
10. Services of a qualified guide / driver for your safari
Excludes:
Anything not mentioned.

Horse Back Riding Safaris at Sanctuary Farm

Cycling at Hells Gate National Park

Swimming at the Natural Spa Pool at Kengen
 NB: Minimum 4 Persons required for a departure.
#RESIDENTS BOOKINGS

-SAFARICOM PAYBIL NO.  No 546418 A/C No.0
-ROAMING AFRICA TOURS & SAFARIS
---
Social Share