Meliá Serengeti Lodge is located 700 meters below the peak of Nyamuma, Meliá Serengeti Lodge offers a perfect viewpoint for the annual migration of one million blue wildebeest, lions, leopards and 250,000 zebras which pass through the valley every year in search of rains and cooler pastures.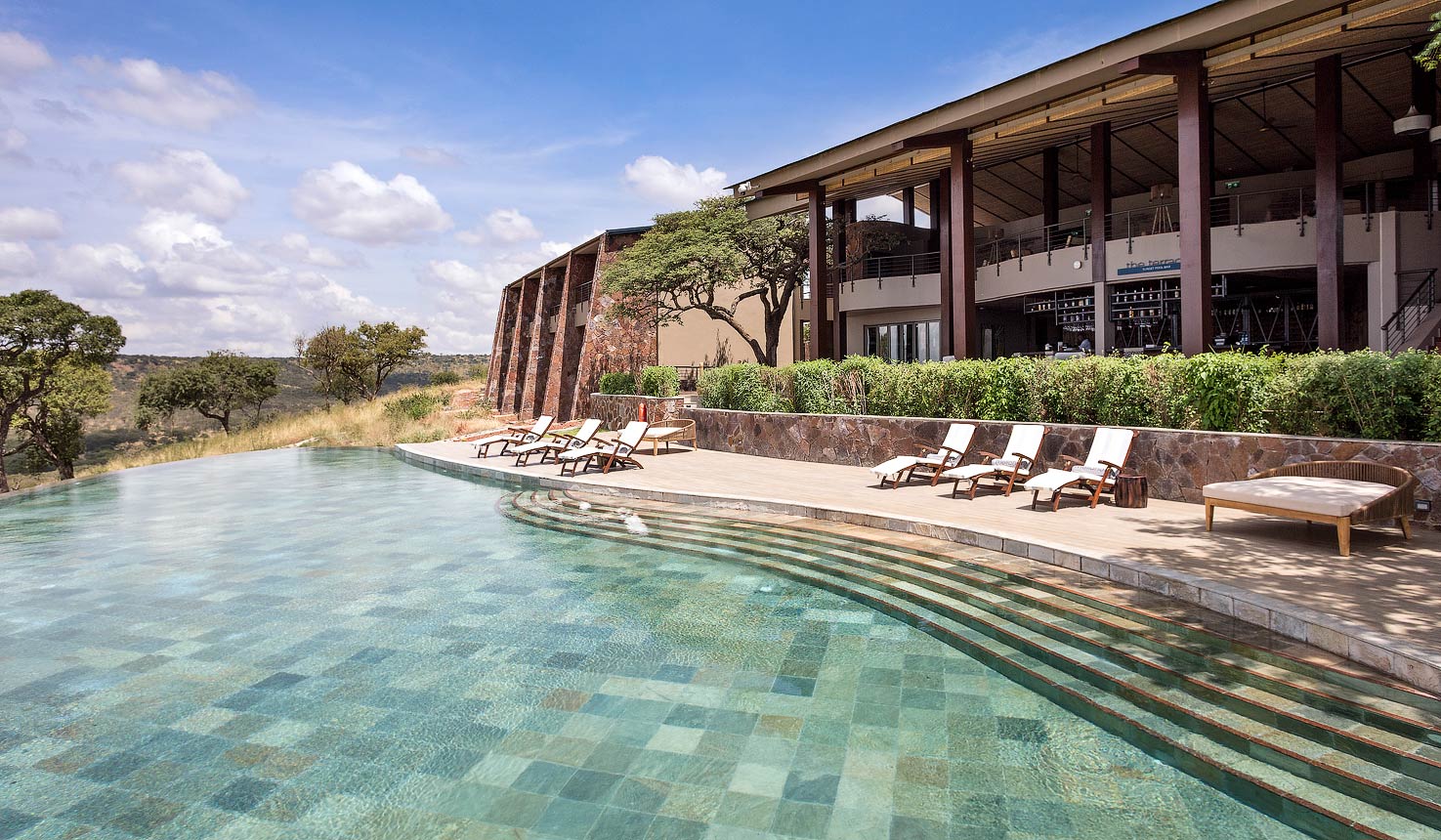 Meliá Serengeti Lodge sits on three natural terraces that descend from an elevated plateau, with the lodge located on the middle terrace and the hotel's architectural design adopts the gentle curves of the land, creating an intimate link with the vegetation and rocky outcrops.  Meliá Serengeti Lodge overlooks the River Mbalageti valley. 36 km (50 minutes) from Serorena airport and 335 km from Arusha and access to Kenya and Lake Victoria
Accommodation and Meals 
Meliá Serengeti Lodge boasts 50 rooms consisting of 25 'Meliá Forest' rooms, 23 'Meliá Hills' rooms and two 'Serengeti Suites'. The lounges and restaurants overlook sunny terraces around an infinity pool with pool bar, barbecue patios, with stone and foliage strategically planted and designed to ensure a cool and attractive environment.
---
---
Whether you are planning to travel as an individual, couples, a group or family; we invite you to have your personalised itinerary or holiday designed and planned in detail by our travel and safari professionals. Call +254722433910 
Social Share