The Ngorongoro Crater is often referred to as the Eighth Wonder of the World, and is a large caldera 600 m deep that hosts the most unique ecosystem on the planet, with 20,000 large grazing mammals and the largest concentration of predators on earth playing a key role in the maintenance of the ecological balance. Ngorongoro Wildlife Lodge is strategically perched on the rim of this 'Garden of Eden', affording unbelievable views plunging down over the crater floor, 7,500 feet above sea level.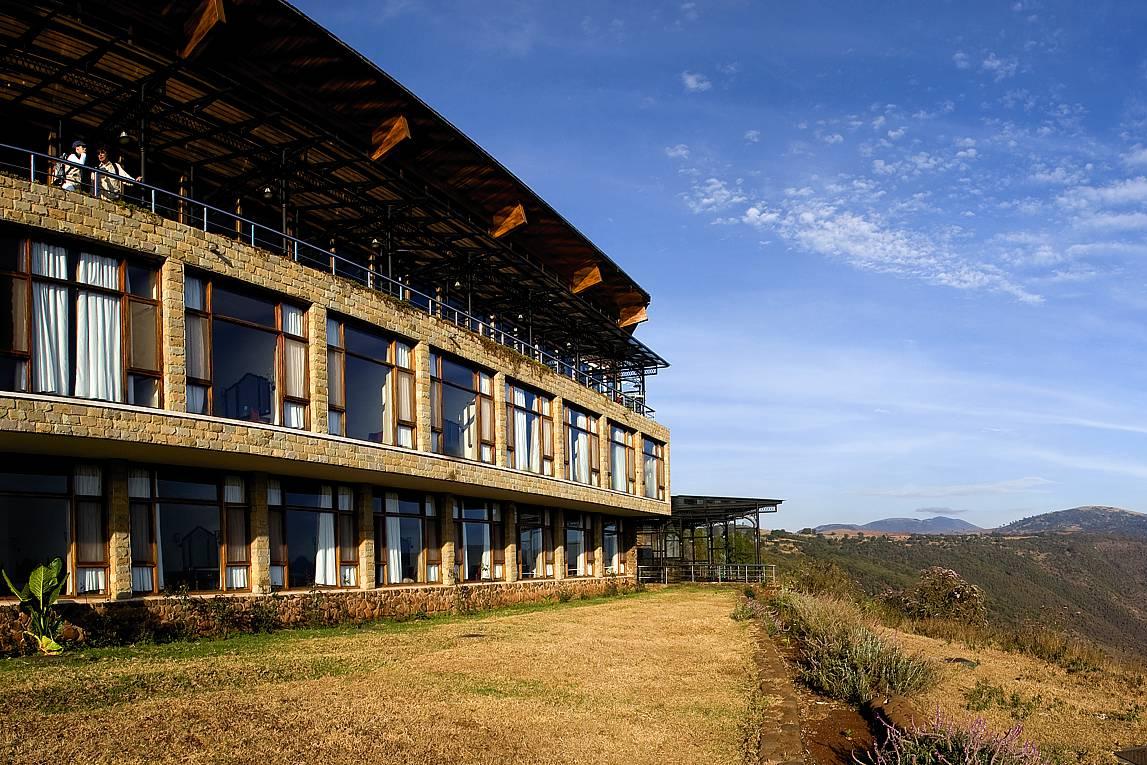 Ngorongoro Wildlife Lodge is 185 km from Arusha, 60 km from Lake Manyara Wildlife Lodge, 145 km from Seronera Wildlife Lodge and 225 km from Lobo Wildlife Lodge.
Accommodation and Meals
80 spacious en suite guest rooms, all with fabulous views over the crater, are serene and elegant, have central heating systems and mosquito netting over the air vents. There are twin rooms, double rooms (with one double bed), one Presidential suite and three Junior suites. There are also interconnecting rooms, specially designed for families.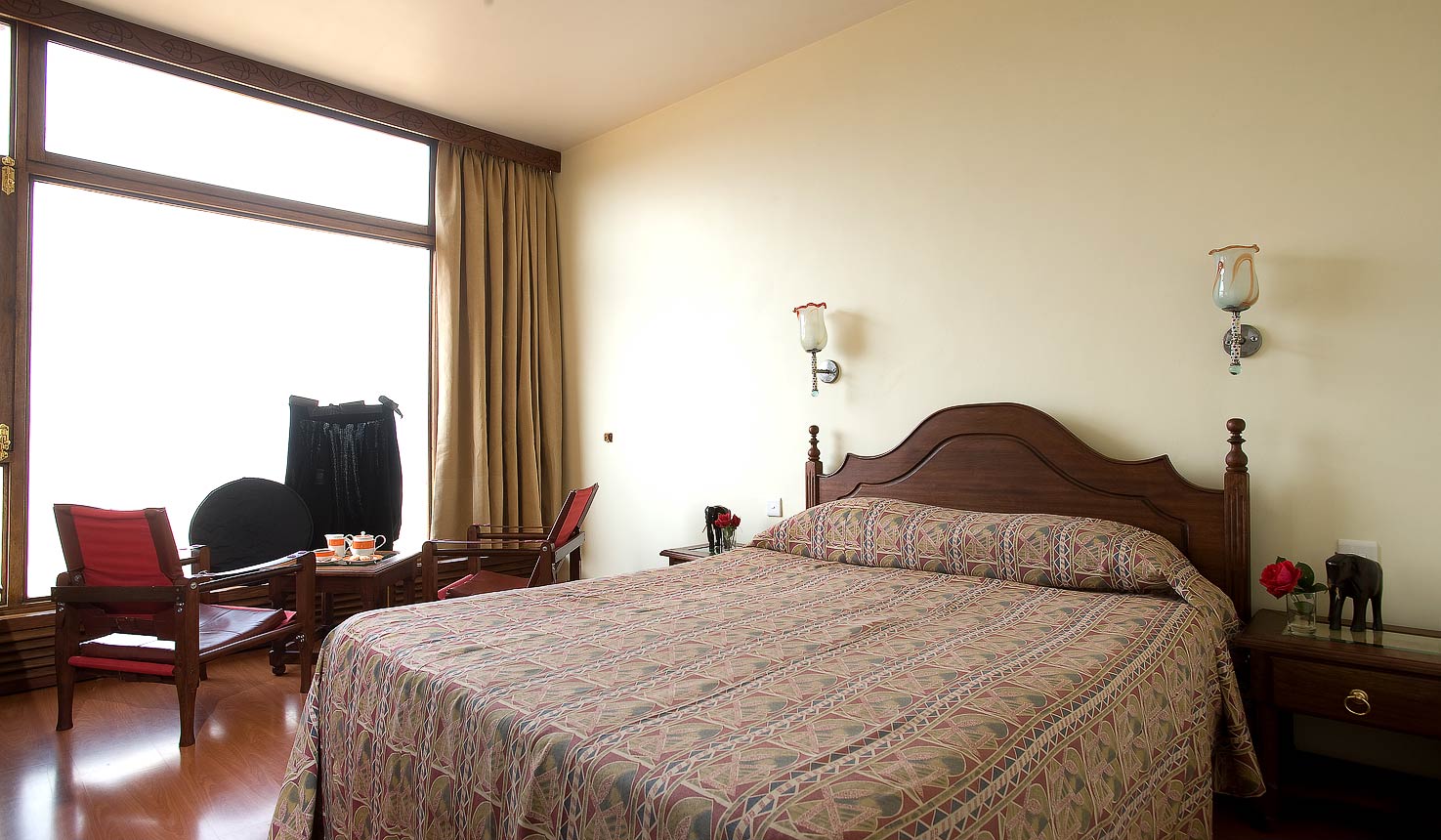 All rooms at Ngorongoro Wildlife Lodge are exquisitely decorated, spacious and come fitted with en-suite bathrooms with jet shower, bathtub, toilet and complimentary toiletries. Each room has tea/coffee making facilities, a balcony, a refrigerator and an intercom telephone.
The restaurant at  Ngorongoro Wildlife Lodge  has indoor and outdoor seating with magnificent views, and serves international and local cuisine. The stunning Rhino Lounge Bar affords breathtaking views over the crater from its wide terrace and panoramic windows. Giant binoculars are placed along the balcony edge, through which it is possible to view game way down on the floor of the crater. There is a TV lounge, a well stocked library and a boutique shop.
---
Social Share