Qaribu Inn hotel in West-lands, Nairobi offers comfortable accommodations for business and holiday travelers. Whether you are traveling to Nairobi, Kenya for business or on holiday, you will enjoy a comfortable night's rest in guest rooms that have been designed for your comfort and convenience.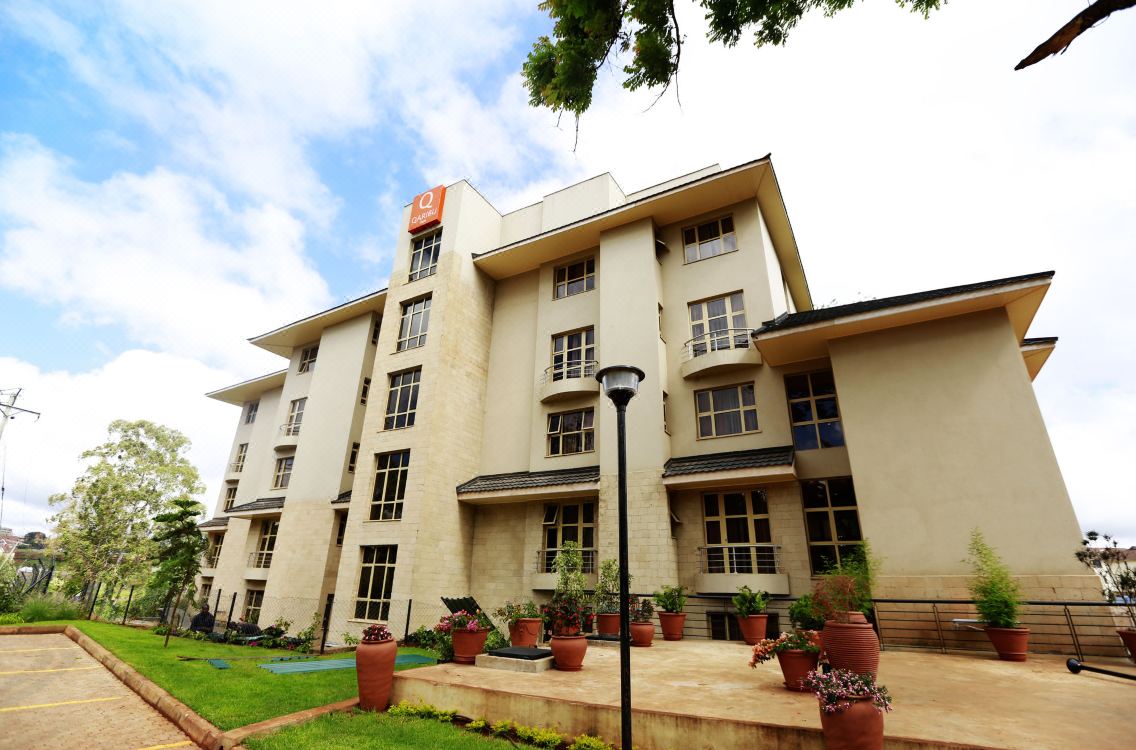 Strategically located, Qaribu Inn is only a few minutes away from Westlands, a major business hub. Its proximity to the Central Business District makes it a convenient location for the business traveller. It also has an access to and from the West of Nairobi.
Accommodation and Meals
Qaribu Inn hotel has 61 cosy and well designed guest rooms to put you at ease. You will enjoy a comfortable bed and relaxed atmosphere in Qaribu Inn luxury hotel to leave you refreshed for your busy day. The rooms feature roomy guest beds, shower, flat screen TV, a work table, and other amenities for your convenience. Relax at night and then begin your day with a delicious breakfast on the terrace.
Qaribu Inn hotel has a spacious terrace overlooks a well-maintained gently sloping grass path with canopying trees bordering a picturesque dam. Frequented by ducks across the day, the dam has a beautiful ambiance with the glistening sunrays beaming off the water.
Conferences
If you are planning a business meeting or conference in Nairobi, Kenya. Qaribu Inn hotel can meet your needs for a luxury meeting room for your event. Qaribu Inn luxury conference room can accommodate up to 100 participants and the room is equipped with wireless internet and audio visual equipment to provide everything you need for a productive business meeting or successful conference. the facility is custom made for the business traveler.
---
Social Share