Rhino River Camp is situated in 80 acres of privately owned wilderness, our lodge offers the chance to connect with nature and to delight the senses in unspoilt bush and forest. The Rhino Sanctuary section of Meru Park is just on our doorstep! Add to that a swimming pool to dream of, a well-stocked bar and restaurant area, numerous nature trails for you to explore our private property on foot or bike, and this will make your perfect hideout. Meru National Park is home to an extraordinary array of wildlife. You are likely to see rhino, lion, cheetah, elephant, buffaloes, reticulated giraffes, and many more. Not to mention birdlife which in Meru is peculiarly diverse.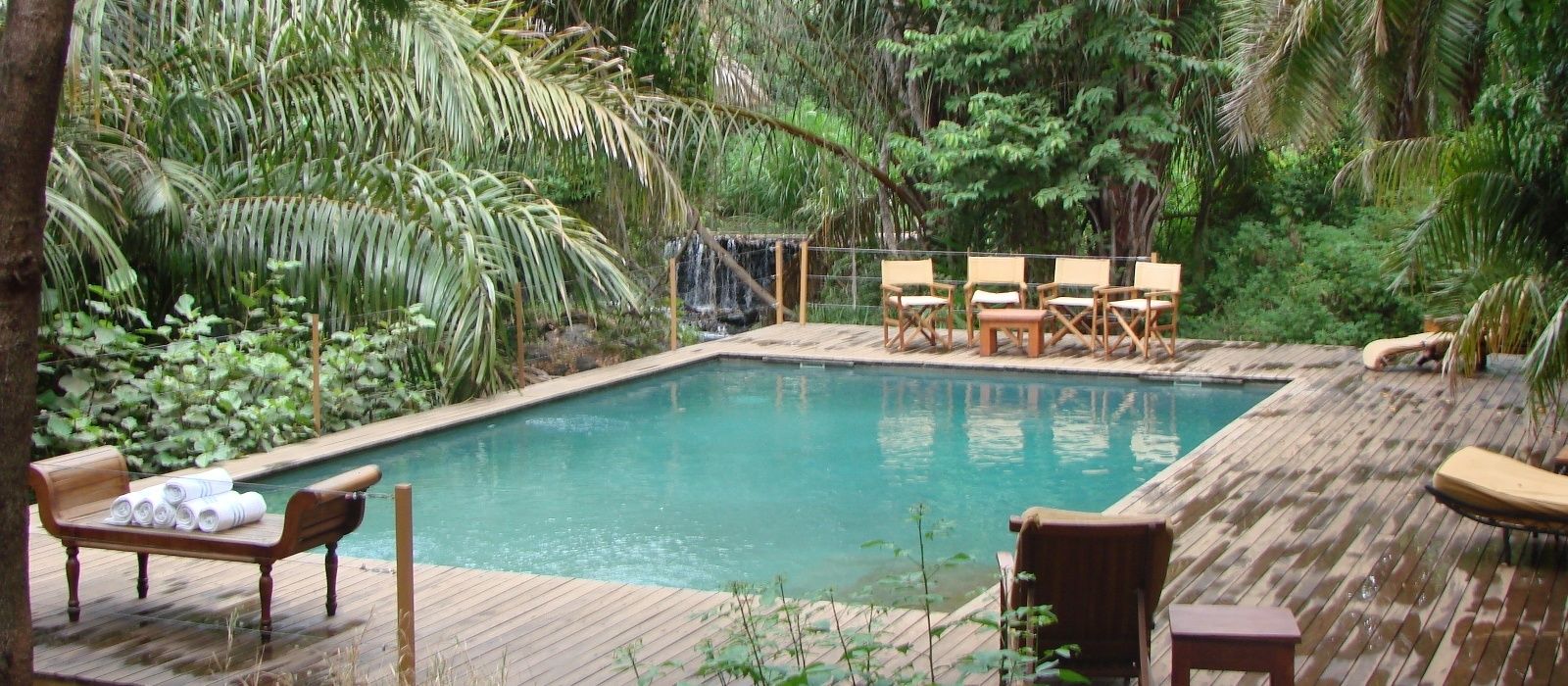 Accommodation and Meals 
Rhino River Camp has  a collection of eight luxury cottages built out of sumptuous caramel canvas and sustainable hardwood, raised on platforms above the gently flowing Kindani River will turn your stay at Rhino River Camp into a quiet, exclusive experience. Each room has its own private 'zen' area where you can meditate, re-read your favourite novel, or simply unwind. The very design of it, contemporary with a hint of Africa, is pleasant without being intrusive.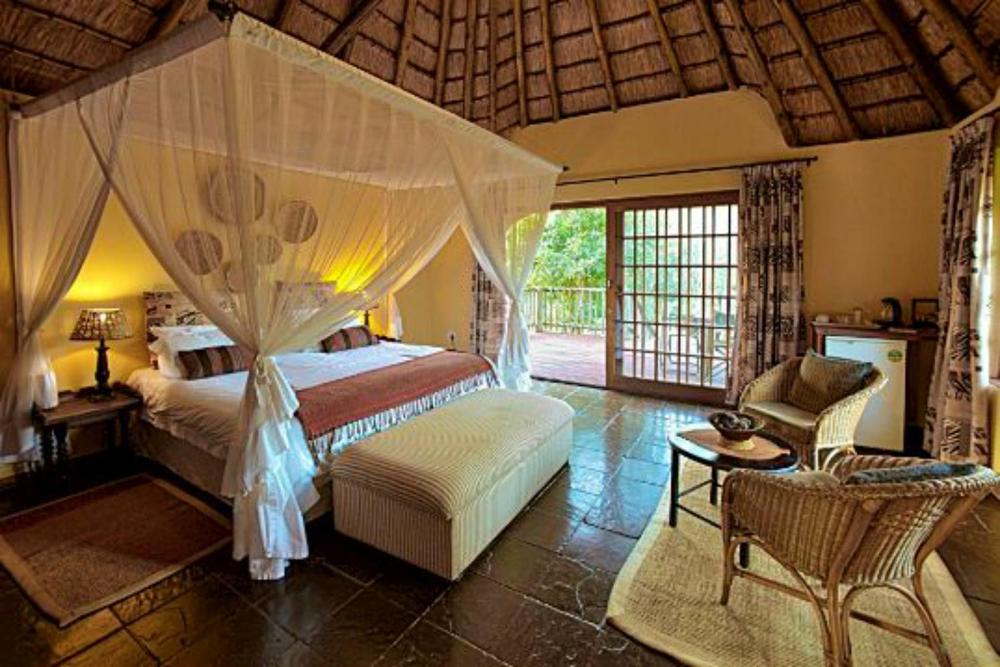 Whether it's watching the classic African wildlife, indulging in a therapeutic massage, going on a bush hike or simply soaking up the savannah sun with a drink in the evening, Rhino River Camp offers endless opportunities for adventure and the perfect space for relaxation.
Rhino River Camp has a large central public area with a bar, lounge, and a library. It has a view over the river and the whole forest.
Meals are served in the dining and bar area, or in the bush. There is also a swimming pool surrounded by wooden decking and a spa with massage and other treatments. The adjacent dining area is open from early to late. With no set meal times, and exclusive service, indulge your appetite and senses.
The swimming pool  at Rhino River Camp is situated next to the stream, and surrounded by comfortable wood decking. The pool blends in with the sound and sight of the river running a few feet away giving you the feeling that you are swimming as a creature of the equatorial forest at one with nature.
Other Facilities Also available:- Bush Meals , Bush Walks, Hiking, Mountain Bike Riding, Sundowners, Massages, Fishing, Visiting Villages, Cultural shop for Bespoke African Items 
---
Social Share