Ruaha River Lodge was the first camp to be built in Ruaha National Park and is quite a large lodge set in amongst a large cluster of rocks right on the water's edge on the north bank of the Great Ruaha River.
The immediate vicinity of the lodge is one of the better areas for game viewing in Ruaha National Park and particularly during the dry season this area attracts large numbers of animals that are drawn to the river to drink.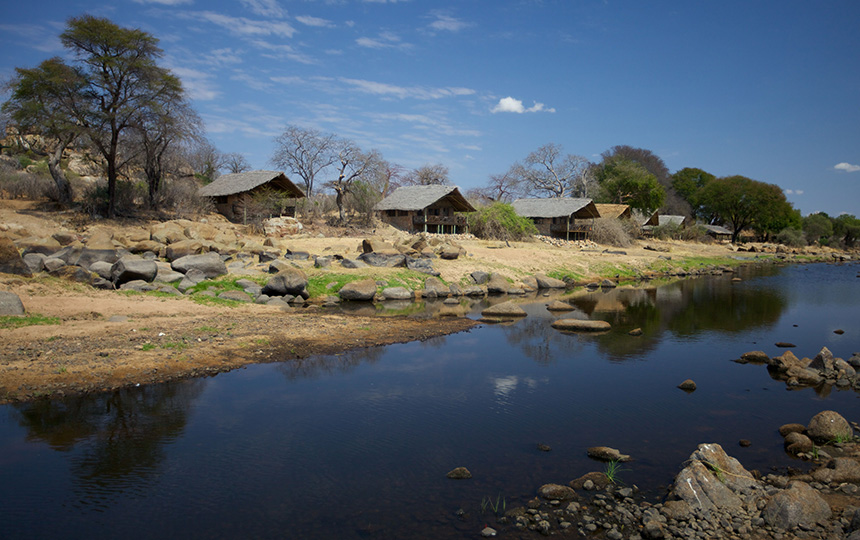 Accommodation and Meals 
Ruaha River Lodge has twenty detached cottages ( 'bandas' in Swahili language) that are built along the banks of the river and are reached on sandy, stone-lined pathways.
Each banda is spacious and very comfortable, with a large veranda, a small lounging area, a double and a single bed and an en-suite bathroom. Ruaha River Lodge has two separate dining and bar areas servicing ten rooms each, thus maintaining a personalized small camp atmosphere in each.
The lounge and dining areas are under one large thatch roof, with open sides and views out across the river.
Polished stone floors, reed and thatch materials and dark leather furniture give this lodge a rustic yet colonial feel. The design is simple and open.
Social Share