The pristine wilderness experience that Sabache offers means you will never encounter other tourists during your stay, beyond your fellow guests. Located at the base of Samburu tribe's ancestral sacred mountain, Mt O'lolokwe, on a private wildlife conservancy in one of Kenya's last remaining wilderness frontiers, Sabache Safari Camp provides guests with a very authentic and personal safari and a rare opportunity to experience the Kenyan wilderness as it once was.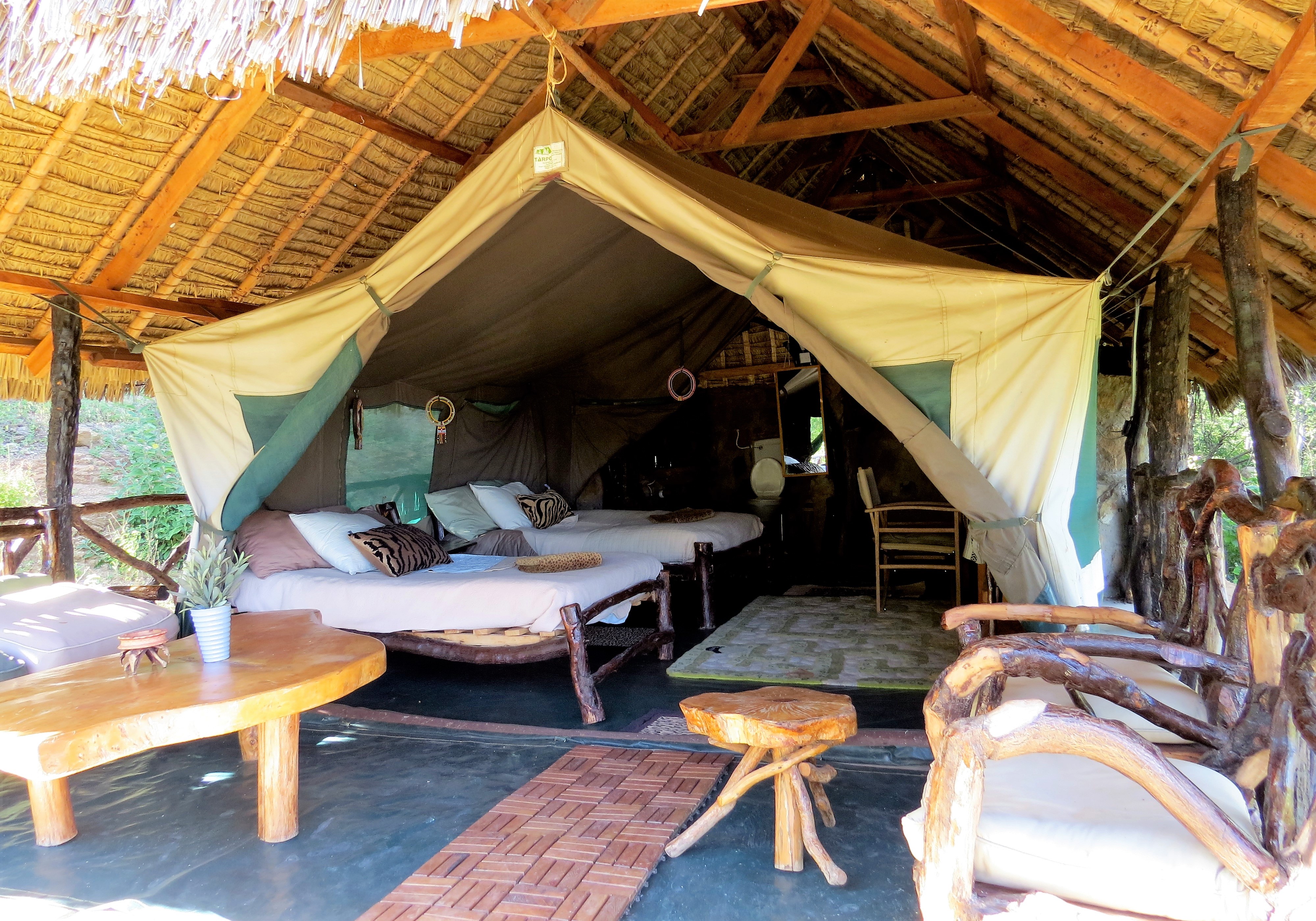 Accommodation and Meals 
Sabache Safari Camp offers 8 classic safari tents with tree-shaded decks with Breathtaking views from guest room verandas. Sabache Safari Eco-Lodge  has a natural rock pool overlooking a wildlife watering hole. Other activities include guided game-drives and bush walks
Sabache Safari Camp  offers European and African cuisine, A private Campsite and outfitter's shop to equip hikers
Private, traditional safari-style tents with hand-crafted log furniture and natural stonework are found in a valley alongside the dramatic vertical cliff of Mt O'Lolokwe. Each tent has solar power, hot showers, flush toilets and private stone verandas with stunning mountain views.
The Sabache camp is surrounded by a network of trails and mountain walks for all abilities. A team of guides is available to help you plan a traditional African sundowner, a picnic breakfast on a mountain ledge at daybreak, or help you explore the mountain trails where you can often see the rare Grevy zebra, gerenuk, oryx, or watch the incredible feat of elephants ascending the mountain trails on their knees and bellies to get to the natural springs at the summit! Visit the nearby "Singing Wells," an authentic cultural village, or the 3 nearby national parks and local conservancies.
---
---
Whether you are planning to travel as an individual, couples, a group or family; we invite you to have your personalised itinerary or holiday designed and planned in detail by our travel and safari professionals. Call +254722433910 
Social Share