Swahili Beach Resort is a 5-star facility on the sun-kissed white sands of Diani Beach. The resort fuses Arabian, Swahili, and modern design elements to offer up a unique ambiance. Culture and history blend together as seen especially in the architectural influences from the vibrant Arab and Swahili culture  providing for a truly remarkable sensory delight for those looking to experience a posh yet authentic feel of the beautiful East African coast.
Swahili beach Diani is where the sun comes to play. With all year tropical climate, you are in for a fantastic treat.
Pamper yourself in your own private oasis.  Swahili Beach has been designed with state-of-the-art technologies to ensure minimum ecological impact while delivering unparalleled comfort to its guests. Swahili Beach Resort's highlight feature is its seven-layer cascading swimming pool that stretches for over 200 meters to the edge of the beach.
Accommodation and Meals
The Arabian, Swahili, and modern design elements also make their way into the rooms. Swahili Beach Resort has rooms across three categories namely Standard Rooms, Superior Rooms, and Executive Rooms. Some of the amenities in the rooms include.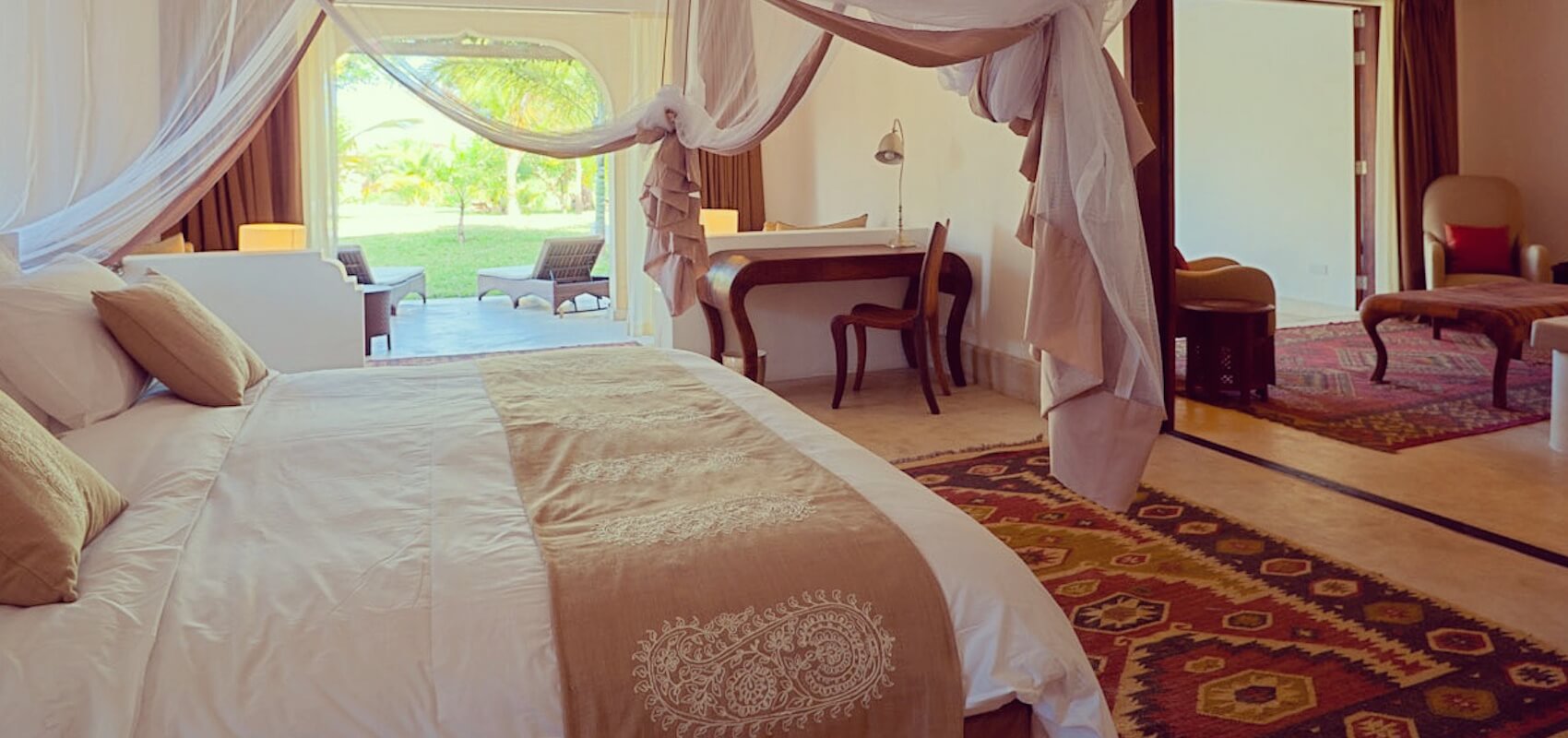 Social Share