The Majlis hotel is a privately owned luxury beach hotel on Manda Island in the Lamu archipelago, off Kenya's Northern Coast. It is one of the most unique luxury resorts in Kenya. With a superb beachfront location and breathtaking views over the bay and Lamu Island, it offers the perfect setting and the ideal accommodation for barefoot luxury and informal pampering on your trip to Kenya. The Majlis Resort is located in Lamu with views of the Ras Kitau Bay on Manda Island.
Accommodation and Meals
The Majlis Resort boutique hotel offers 25 exquisite deluxe rooms and suites divided into three beachfront villas. The rooms, all presented in timelessly elegant Lamu Island style, are very spacious, well appointed, and fully air-conditioned. The Majlis restaurant will not fail to impress with a panoramic view of the bay and the finest cuisine.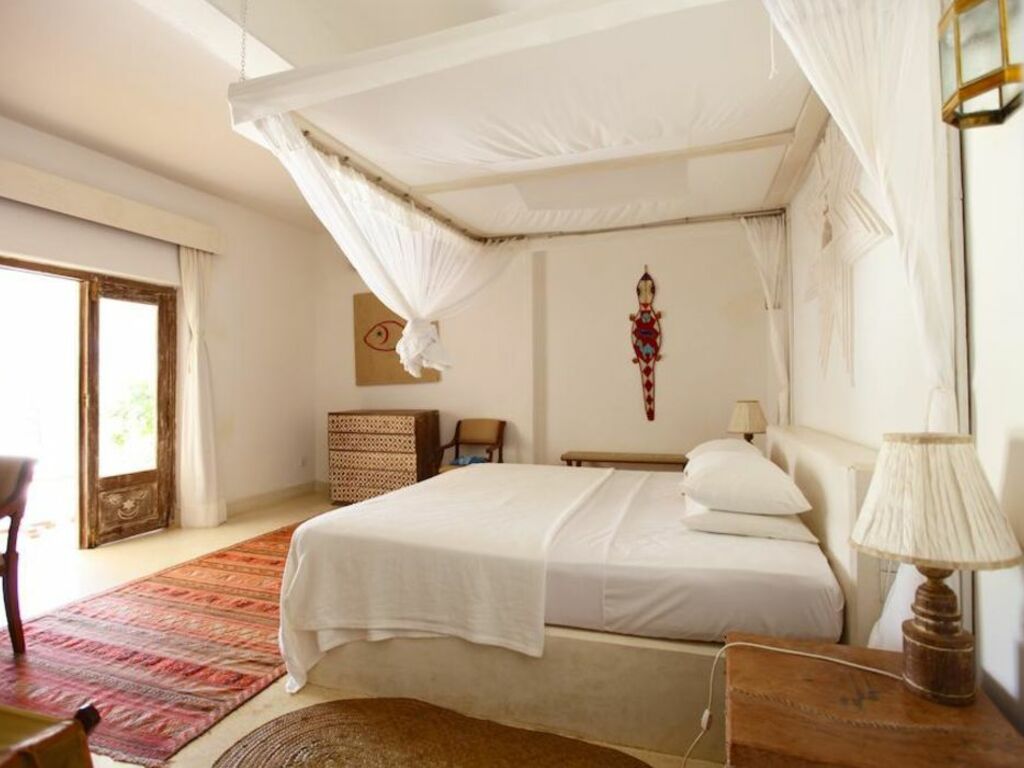 Additional state-of-the-art facilities include two bars, two swimming pools, and an activity center that co-ordinates a wide variety of water sport activities.
The thatched restaurant   The Majlis Resort overlooks the bay and the swimming pool and combines an open-plan veranda on the ground floor with a terrace and bar on the first floor. Using only local produce and fresh seasonal ingredients, the restaurant features freshly caught fish and seafood as well as a wide range of international cuisine to include home-made wood-fired pizzas. There is also a bar in the main hotel and by the pool.
---
Social Share