The Zuri Zanzibar resort is located in Kendwa Village on the most beautiful white beach of the northern west shores of Unguja, 50 km from Stone Town and its international airport. This amazing setting provides visitors with a stunning white-sandy beach, turquoise waters and unforgettable sunsets.
Airport: Abeid Amani Karume International Airport (50 km from the resort)
Ferry: Zanzibar is also reachable by boat from Dar-es-Salam, docking at the main harbour in Stone Town.
Accommodation and Meals
Zuri Zanzibar has  stunning accommodation of  55 bungalows, suites and villas, overlooking the beach and close to the mesmerising azure waters of the Indian Ocean. The majority of the bungalows, suites and villas offer stunning views over the Indian Ocean, whilst a few of the bungalows offer a partial ocean view or are located amongst the tranquil tropical gardens.
Zuri Zanzibar Bungalows – Designed to provide the ultimate in coziness, equipped with a mix of contemporary and curated local furniture and decorated with African artwork, with their outside showers and generous private terraces the bungalows provide the unique experience of inside/outside living.
Zuri Zanzibar Suites – The exclusive suites, with their extended living space and spacious private terrace areas, offer the very best of the Zuri Zanzibar's excellence.
Zuri Zanzibar Villas – Set in an exclusive oceanfront location with your own stretch of private beach and Jacuzzi, the luxuriously appointed villas enable you to enjoy your own private paradise.
Zuri Zanzibar offers a fusion of European, African, Arabic and Indian cuisine, creating a rainbow of sensational flavours and bringing the very best of the Indian Ocean cuisine. Experience unforgettable dining in one of the resort's three restaurants and four bars.  The magnificent natural setting provides the ideal backdrop to an exceptional dining experience, whether you choose to be on the beach, at the swimming pool, at one of the Zuri Zanzibar's beach front restaurants, or in the privacy of your own accommodation.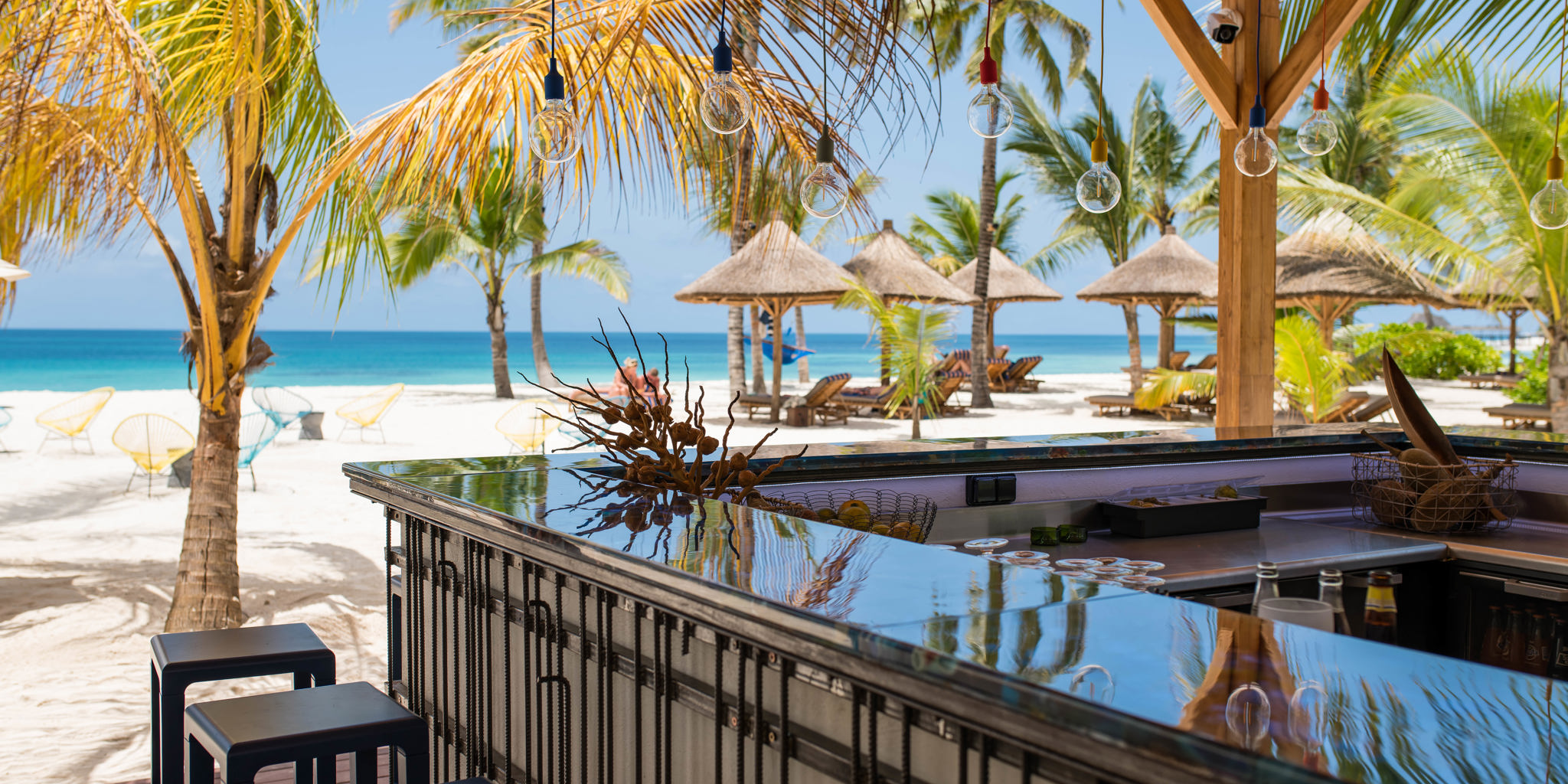 Zuri Zanzibar has yoga, wellness, swimming pool, beach, spice gardens and outdoor "wild fitness" gym areas,
Zanzibar is an archipelago in the Indian Ocean, lying on the eastern coast of Tanzania, which consists of Unguja and Pemba, the two largest islands, and about 50 smaller isles and sand banks. With just a few degrees dividing Zanzibar from the Equator, the tropical climate offers warm sunshine and incredible shades of blue ocean.
Social Share